SECTION 1776 IS NOW AT YOUR LOCAL FIELD & STREAM KALAMAZOO!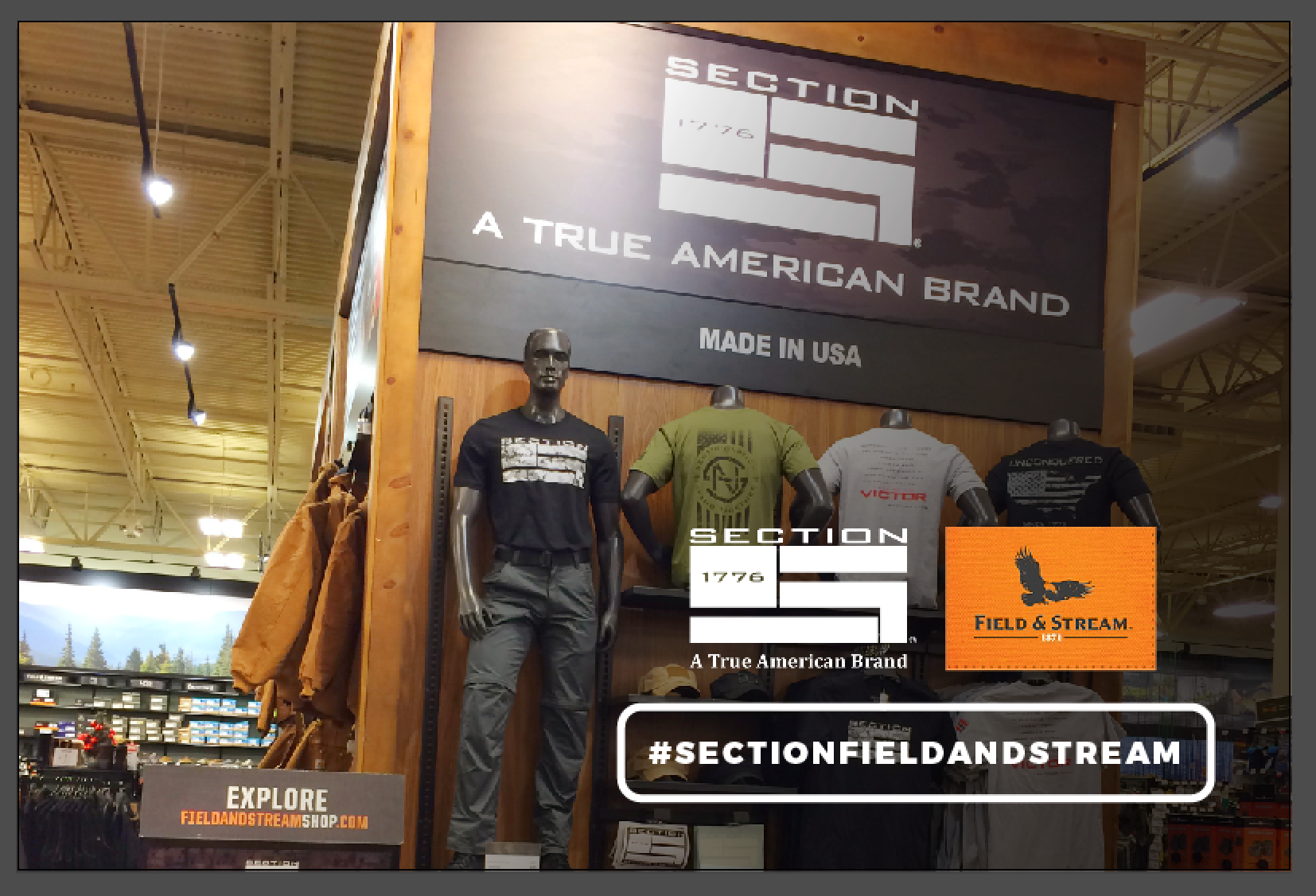 For the first time ever our products will be featured in a national chain.
If you're in Kalamazoo come check us out at the local Field and Stream on Century Ave. They'll be carrying exclusive gear, colors, and apparel that you wont find anywhere else! As always a percentage of proceeds will go toward Veterans and First Responders those in need.
Plus, since we love you guys so much, we're going to do a giveaway!
To enter, take a picture of yourself in front of the Section 1776 display and share it on Facebook / Instagram using #SectionFieldAndStream. Don't forget to tag us! We'll draw at random every few weeks and send them a freebie :)
And for everybody who buys something at the store — shoot us a message on Facebook and let us know what you got from F&S. We love chatting with the Section Nation and we're dying to hear which design is your favorite.
See you there!